To leave your own review on Amazon or Goodreads, please click on a link below:
Amazon.co.uk
Amazon.com
Goodreads.com
Tips:
- Please note that you need to have your own accounts on these sites in order to leave a review.
- Clicking on the links will take you directly to book's page, so it will work more smoothly if you log into your amazon or goodreads account before you click on any of the links above.
- If you obtained the book through amazon in either paperback or Kindle format, simply clicking on your purchase will take you to the book's page where you may leave a star rating and a review.

For other INDEPENDENT REVIEWS - please scroll down this page.
REVIEW by Professor Walter Perera,
Peradeniya University, Sri Lanka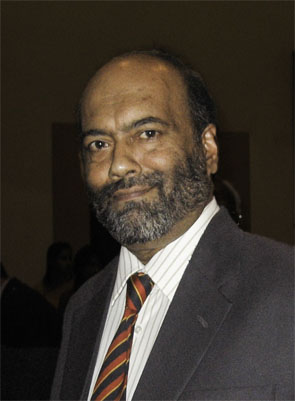 o produce a novel that includes personalities from recent history is a perilous exercise that has been the nadir of some famous writers. R.K. Narayan's Waiting for Mahatma, for instance, is regarded as a failure by some because Mahatma Gandhi appears as a character and readers often contrast the well documented actions and mannerisms of Gandhi with his representative in the novel. How much more fraught would it be, then, for a writer to not only characterize in fiction politicians like S.W.R.D. Bandaranaike whose political machinations are still remembered by senior citizens of Sri Lanka but also to intersperse "real" historical incidents with imagined events, have demons interact with humans, and to bring to life the women depicted in the Sigiriya frescoes and have them engage in chat with each other and king Kasyapa? T. Thurai takes such enormous risks with her monster of a novel and yet emerges with one that has captured the turbulent times of Bandaranaike's premiership like few others.
Crucial to the action is Hooniyam who in this novel is an amalgam of demi-god, demon, sorcerer, and trickster figure. Hooniyam's creating mayhem in Sri Lanka during the ethnic riots of 1958 is a mere preamble to his taking control of the universe (a project which fails) but his wishes are mirrored by his many devotees including Bandaranaike who is not averse to using the demon's support to achieve his political ambitions without fully understanding, or worrying about, the repercussions of such action. While the questionable, or sometimes dastardly, actions of Bandaranaike and others are never condoned, the novel suggests that once Hooniyam has unleashed chaos there is little that mortals can do to reverse the trend.
Thurai has done considerable research on the socio-historical political situation of the time in creating this piece of fiction. To mention just two, the machinations between cabinet minister Vimala Wijewardene and Buddharakkita, the chief incumbent of the Kelaniya temple, to first support and then sabotage Bandaranaike's rule for a cluster of reasons are deftly rendered. Equally convincing, though enervated occasionally by repetition of similar scenes, are depictions of the violence perpetrated against the Tamil population in particular during the riots of 1958.
In The Devil Dancers, the political and the personal are interwoven seamlessly. A major criticism levelled at pioneering writer James Goonewardene's novels like The Call of the Kirala and A Quiet Place is that they present stereotypical situations in which people from the town, dissatisfied with life therein, find solace and satisfaction in the arms of an "untainted" village belle. Such accusations cannot be levelled at Thurai's creation because her character's acculturation with the village is gradual, includes many challenges and reversals, and is not confined to amatory issues.
In the initial sections, however, politics is very much an undertone. A love triangle is the fulcrum of the novel and its delineation effectively pre-empts those critics who may try to read this as a pot-boiler. Thurai shows consummate skill in examining the motivations of individual characters and their interactions with others.
Thurai has captured a turbulent epoch in Sri Lanka's history, an epoch that changed the dynamics in the island, especially those between the Sinhala and Tamil communities, with verve, compassion, and in considerable detail. The Devil Dancers is also a cautionary tale about the dangers of political expediency and the propagation of extremist agendas. Although a tragic novel in many ways, the work is relieved by moments of humour which are often associated with the caprices of the Sigiriya maidens and (ironically) some of the antics of Hooniyam who is also the architect of the chaos and tragedy.
A reviewer cannot do justice to this multi-focal novel with its many intricacies in a short appraisal. What is incumbent on him/her, however, is to inform those intending to take on The Devil Dancers that it requires a patient reader—the 820 page work is not one that can be completed in one sitting. S/he should add that this absorbing narrative will also transform the patient reader into an informed reader on a momentous period in the history of the island nation.
Dr.

S.W. Perera
Senior Professor in English
University of Peradeniya, Sri Lanka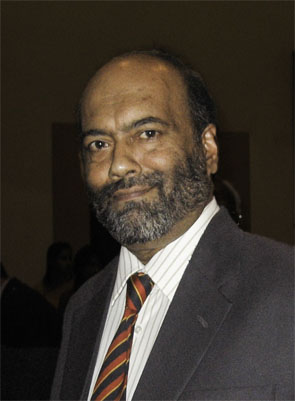 Biographical note: Senath Walter Perera obtained his MA and PhD from the University of New Brunswick, Canada, and is Senior Professor at the Department of English, University of Peradeniya. Perera is the recipient of several Commonwealth and Fulbright awards and has served as Chair of the Commonwealth Writers Prize (Eurasia).
He was an Articles Editor for Postcolonial Text, Editor of The Sri Lanka Journal of the Humanities for sixteen years and on the inaugural Advisory Committee of the DSC Prize for South Asian Literature.
He is currently the Bibliography Representative in Sri Lanka for The Journal of Commonwealth Literature and the Chair of Sri Lanka Association for Commonwealth Literature and Language Studies. Professor Perera also serves on the Gratiaen Trust which administers the Gratiaen Prize instituted by Michael Ondaatje to promote English creative writing in Sri Lanka.
EXTRACT from the KIRKUS BOOK REVIEW

This magical-realist novel features Faustian pacts and forbidden love in its depiction of the circumstances feeding into the Sri Lankan civil war.

Thurai's debut teems with characters navigating the social, political and spiritual realities of 1950s Ceylon, in what is now Sri Lanka. Arjun Kumaran, an assistant to a local government agent, arrives at his new home with the Chelvam family. Despite her marriage to Raj, it's not long before Neleni Chelvam falls head over heels for Arjun. But otherworldly circumstances intensify alongside their romance: Followers of the demon Hooniyam aim to conspire against the power of local Tamils. While Arjun is out investigating the weak progress of a government road project, the conspirators target him and others because of their Tamil background. Asoka, the penitent second protagonist, flees the violence that Hooniyam and his minions perpetrate. From here, a wealth of stories emerge ...
Thurai's lengthy novel is more realistic than magical, as she evokes mythos without letting magic overwhelm the humanity of the narrative. Hooniyam, the horrific demon, is one of only a few nonhumans that pop up, and the bulk of the intersecting stories develop out of human emotion and real cultural rifts in historical Ceylon. ...
Thurai's work may divide readers with deep connections to Sri Lankan politics, but her empathy helps bridge the fissure between the Sinhalese and Tamil people. Amid powerful insight into post-colonial politics and the beginnings of Sri Lanka's violent war, the author only condemns the violence that erupts out of the cultural and political conflict, not the nonpartisan life decisions the citizens on either side of the conflict must make.

Sultry romance, tense politicking and colorful mythmaking combine for a broad, engaging novel.



To find out more about the places and historical background behind The Devil Dancers, please visit the UNESCO site

The author writes a regular blog. Click on the icon to go to her blog pages.

T. Thurai was interviewed, live on-air, by Pat Marsh during his show for BBC Radio Kent. Click on the link below to listen: